The sun is finally out – what could be better than enjoying the beautiful weather outdoors!
Don't forget, the end of the school year for your little ones means more school trips and even more picnics. All you need to do is prepare your kid's bag without forgeting the essentials: a sandwich, some fruits, chips, candy for those who have a sweet tooth, and a drink!
We have thought about everything your children might need to enjoy a lunch in the park! In addition to our customisable lunch box for take-away meals, we would like to offer you a 100% personalised water bottle.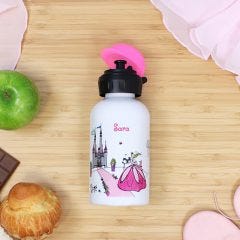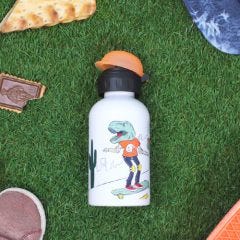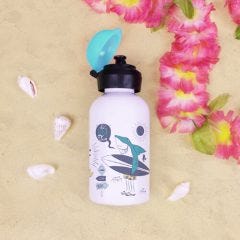 Why choose it?
In addition to being made from stainless steel, which allows to keep your drinks in a safe, BPA-free and phthalates-free material, our water bottle is personalisable! Your kiddies will be able to easily recognise it among other identical water bottles of their friends: they can have their bottle personalised according to their tastes and show it off during a trip to the park or the beach.
To create a product that suits their desires, your kids can choose an illustration they prefer from 20 different themes, such as Surf, Kawaii, Princess, Aztec, etc. Even the anti-leak bottle cap can be customised with different colours.
It's not over yet!
Our water bottle is isothermal thanks to its double wall! No more drinks that lose their freshness or hot chocolates that are actually no longer hot. Your little one will be able to enjoy a refreshing drink all day long, as how the experts say, it is important to stay hydrated, especially during the hot months of the summer!
That's it – your kids are ready for some fun outdoors!